---
Found this a while back and have been using it ever since. Gizoogle just gets me, you nah I meeen?
Gizoogle
is a clever little search engine created by John Beatty that allows you to search for things in a Southern hospitality kinda way. It works just the same as Google except a majority of the words have been swapped into Snoop style slang. So far things I've found amusing to read are the BBC news, twitter, my blog and Don't Panic. Yes that's right boys and girls! You can read ALL our Don't Panic articles all over again in ghetto slang. Apparently you can also log into fb and use it but that hasn't worked for me so far. So like a new puppy at Christmas, play with this site for a while, get bored and throw it in the river.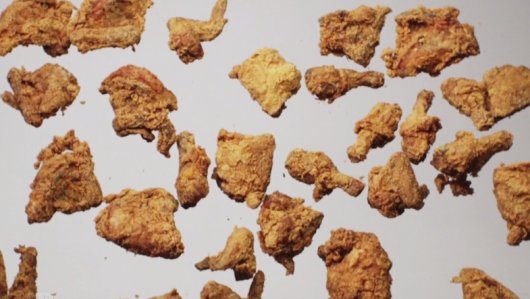 Some fried chicken falling from heaven
Don't Panic attempt to credit photographers and content owners wherever possible, however due to the sheer size and nature of the internet this is sometimes impractical or impossible. If you see any images on our site which you believe belong to yourself or another and we have incorrectly used it please let us know at panic@dontpaniconline.com and we will respond asap.
---
MORE FROM DON'T PANIC
---