---
24
Wednesday 24th January 2018
Times of political unrest have long been fertile ground for growing art and no times have been quite as rocky as these thanks to a certain someone, so que the art!
Four films at the 2018 Sundance Film Festival deal directly with Donald Trump in one way or another. Some of them have his presidency unfolding in the background and others use him to make larger points. All of them, however, prove the full impact that Trump has had in his short presidency.
Of course, this isn't the first time that the creative world has reacted to Trump. During his campaign Trump was everywhere, whether on the news or SNL, which fueled his vehicle straight up the driveway of the White House. These were simply satire but the films that are born from Trump's 4 year (hopefully) tenure as president are more than that, they are protest art.
Have a look below at the four Trump-related offerings at this year's Sundance.
A boy, a girl, a dream
This film set on the night of the 2016 Presidential election follows an L.A. club promoter on a journey with a Midwestern visitor, the two main characters pushing and challenging each other along the way.
Our New President
Our New President tells the tale of Donald Trump's improbable rise entirely through Russian propaganda.
Seeing Allred
This documentary follows Gloria Allred through her legal fight against two of the biggest adversaries of her career, Bill Cosby and Donald Trump, at a moment when sexual abuse by the powerful was becoming one of the most-discussed topics of the era.
This is Home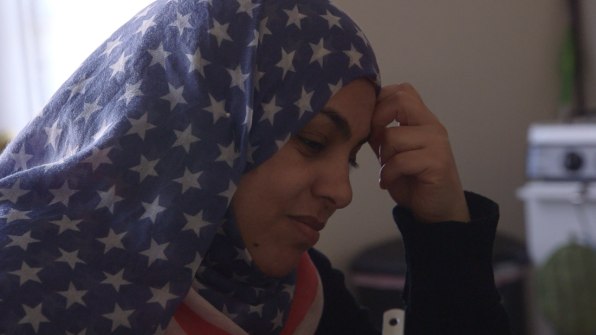 What may have started as an intimate portrait of four Syrian families arriving in Baltimore, Maryland, and struggling to become self-sufficient took on a whole different dimension after Donald Trump's travel ban initially went into effect in January 2017.
Don't Panic attempt to credit photographers and content owners wherever possible, however due to the sheer size and nature of the internet this is sometimes impractical or impossible. If you see any images on our site which you believe belong to yourself or another and we have incorrectly used it please let us know at panic@dontpaniconline.com and we will respond asap.
---
MORE FROM DON'T PANIC
---