---
19
Monday 19th November 2012


Mo'vember Knit Wear



We're half way through November now, so unless you're super testosterone-charged there is no way you'll be able to get a mo' of these proportions finished in time. But don't be disheartened, winter is here which is the perfect excuse to wrap up your face and still be part of all the charity raising fun. Get your knit-one-pearl-one on and it won't matter whether you're a girl or can barely muster up the upper-lip fluff - feeling like Tom Selleck is only a ball of yarn away.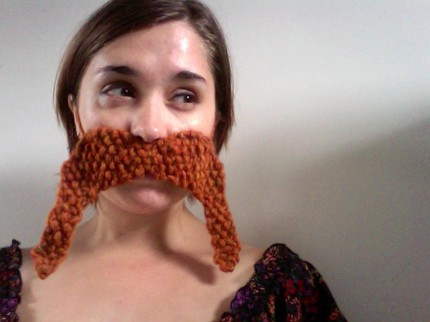 Sweater Vests for Birds


Winter months can get cold for our feathered friends, and what better way to keep them warm than a sweater vest? Stylish and practical you'll get your chicks clucking again in no time. On the other hand, the penguin jumpers seem like this knitter is trying to capitalise on the Happy Feet phenomenon.




Family Affair




You've dressed your chickens up, the penguins are nice and toasty but what about your family and friends? You neglected them - you old scrooge. Quick, let's all get matching outfits and garishly coloured jumpers.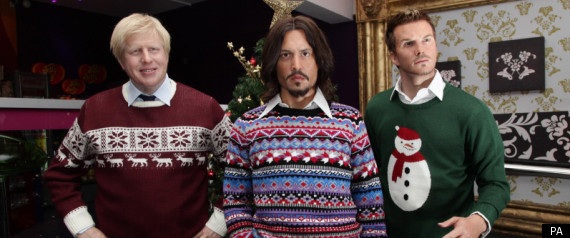 This has to be the best family portrait ever though- it just conjures up a cold winters eve perfectly. Later: Boris pours some home made mulled wine whilst Depp snoozes drunk in a corner and Becks draws a penis on his face.

Dog in a Onesie




Did you think the onesie was just for drunks lads on stag dos or One Direction? Think again! You can dress your dog up to look like a tiger or Jessie J. It's fun and cute and not a waste of time at all. WARNING: When you're putting dogs in baby-grows it's erring on the side of wrong. Just because your kids have flown the nest and are wearing onesies at uni for all the wrong reasons (i.e. drugs, sex, rock'n'roll etc) there is no need to fill that gap with a puppy in baby clothes, it's creepy.


Bells and Whistles




The phrase less is more does not apply to winter knitwear. Trust us when we say the more bells, whistles, baubles and tinsel you can cram onto your knit the more likely you are to pull at the office Christmas party. Nothing says 'I'm a fun, laid back kinda guy/gal' than a Disney puppy sweater with yellow feathering - or a half-naked guy holding skis.
Pop Culture




As of yet these sexy sweaters only exist in the imagination of this blog. The medium of the sweatshirt is the best way to wrap up warm and provides a really amazing platform for images that the world needs to see. Saying that - I don't know if the world is quite ready to behold Philosopher's Stone era Ron Weasley emblazoned across chests just yet, that little face is too much.



His'n'Hers
If love is blind maybe it's because you've burnt your own retinas looking at your matching winter woollies?

What you want to say to the world: "Hey aren't we a kooky couple! We never argue in Ikea and if we wanted we could do a cute ukulele duet like Zooey and Joseph!"
What you actually say: "We must stay with each other forever, because no one else will want us after they see this years' Christmas snaps in our inevitable vomit-inducing Facebook album."

Also, the thought of Santa's 'her' being a shop mannequin is the saddest thing. Come back, Mrs. Claus - we promise we'll be good!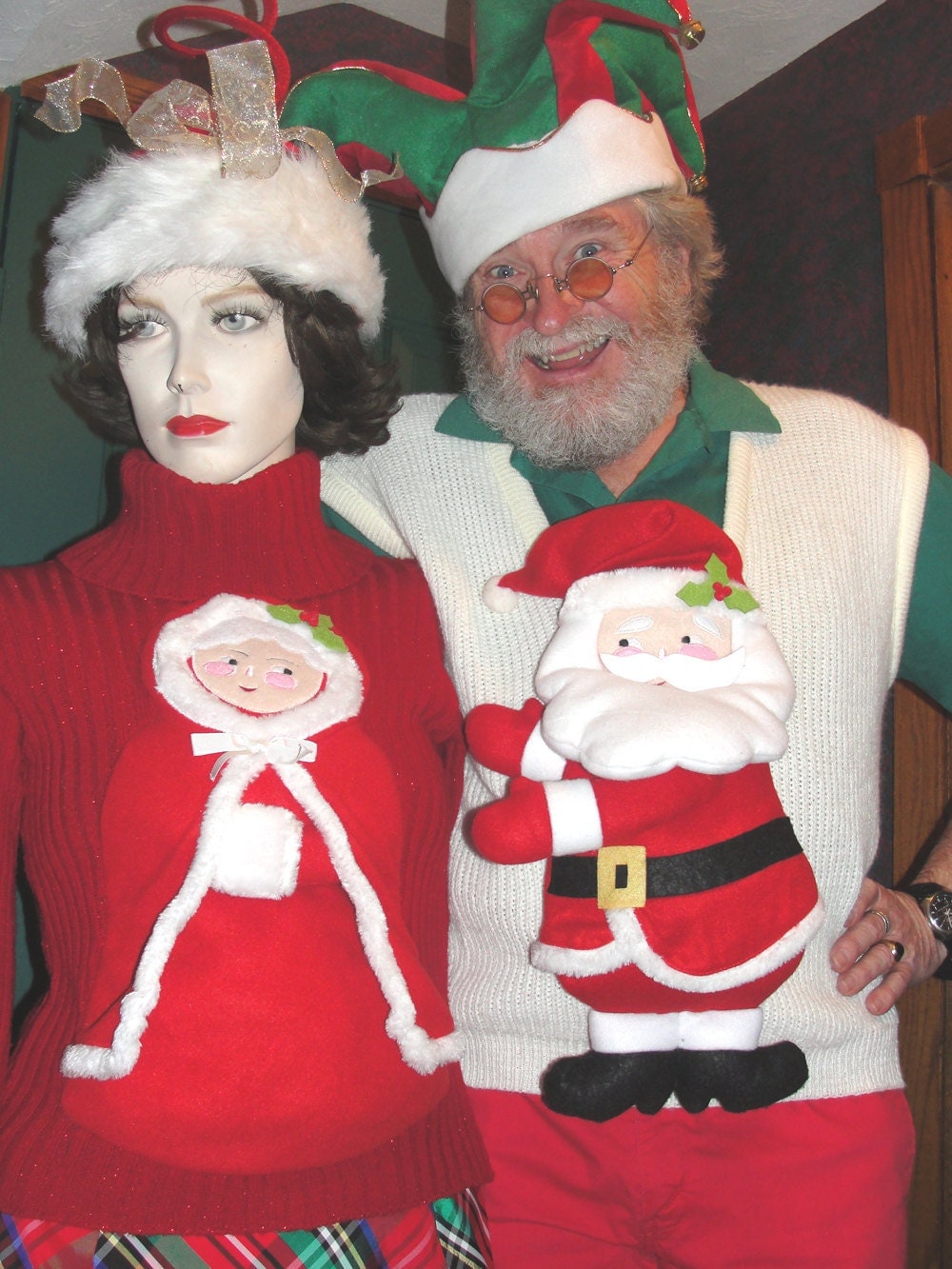 Don't Panic attempt to credit photographers and content owners wherever possible, however due to the sheer size and nature of the internet this is sometimes impractical or impossible. If you see any images on our site which you believe belong to yourself or another and we have incorrectly used it please let us know at panic@dontpaniconline.com and we will respond asap.
---
MORE FROM DON'T PANIC
---